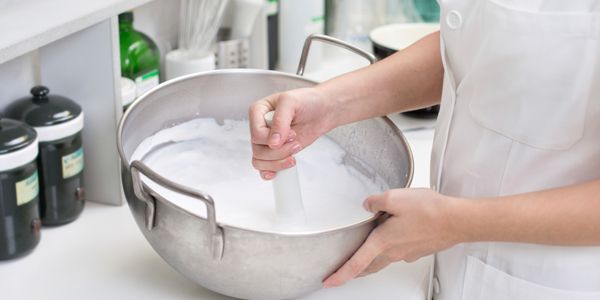 As a compounding pharmacy, we are able to produce unique dosage forms of medications based on your preferences and/or restrictions. Examples include dye-free, preservative-free, alcohol-free, and/or sugar-free forms of medications. To learn more about our ability to customize your meds, contact us today at 913-498-2121.
Compounding allows a practitioner to match a medication to you versus the alternative option of matching you to a medication. Let's think about this statement. Commercially available medications are manufactured with no specific end user (patient) in mind. Compounding allows a practitioner to customize a medication to meet a patient's specific needs. This is very important because no two individuals are alike. What would you do if your body required a 15mg dose of medication and your only two options were 10mg or 20mg capsules? In the past you would have to choose the closest dose and suffer the potential effects from inappropriate dosing. Now, you have a choice. Compounding allows you to receive the exact dose in the exact dosage form your body needs, potentially reducing or eliminating side effects associated with low or high dosing of medications.
Midwest Compounders Pharmacy is here to help you. This is simply why we are in business.
Some examples of available dosage forms include:
Topical and Oral Sprays
Creams, Lotions, and Gels
Modified Release Capsules
Medicated Lozenges and Troches
Sugar-Free Preparations
Preservative-Free Formulas
Gluten Free Formulations
Hospice Formulations
Discontinued Medications
Medicated Lollipops
Geriatric Dosages
Pediatric Dosages
Otic Insufflations
Nasal Sprays
Lip Balms
Freezer Pops
Urethral Inserts
GI Tube Suspensions
Learn more about some of our Compounding Services here: